Italy, a land of rich history, vibrant culture, and unparalleled natural beauty, is a destination that has something to offer for every type of traveler. Whether you're drawn to the country's world-class art and architecture, its stunning landscapes, or its mouthwatering cuisine, there's no bad time to visit Italy. However, depending on your interests and preferences, some months may be more ideal than others for experiencing all that Italy has to offer.
In Italy, the seasons are distinct, each bringing its own unique allure. The winter months can be quiet and introspective, with snowy landscapes and cozy firesides. Spring sees the country come alive with vibrant blooms and longer days, while summer offers balmy weather, bustling beaches, and vibrant festivals. Autumn, on the other hand, is a time of harvest and abundance, with stunning foliage and food and wine festivals galore.
Understanding Italy's Climate
Italy's climate can be broadly divided into three types: Mediterranean, Alpine, and Continental. The Mediterranean climate, which prevails in the coastal regions, features warm, dry summers and mild, wet winters. The Alpine climate of the mountainous regions brings cold winters and cool, pleasant summers. The Continental climate, found in the interior regions, has hot summers and cold winters.
While these are the general patterns, weather in Italy can be unpredictable. It's not uncommon to experience sudden rain showers in the middle of a hot summer day, or unseasonably warm days in the heart of winter. Therefore, when Italy Trails planning your trip, will provide you with all the necessary information to better prepare your suitcase
Understanding the climate is key to determining the best month to visit Italy. Let's now delve deeper into what each month and season has to offer.
The Best Month to Visit Italy – An Overview
Determining the best month to visit Italy largely depends on your interests, preferences, and tolerance for crowds. Generally, the months of April, May, September, and October are considered the best times to visit as they offer pleasant weather and fewer crowds. However, if you're a fan of winter sports or wish to experience the magic of an Italian Christmas, the winter months could be perfect for you.
The summer months of June, July, and August are typically the busiest in terms of tourist influx. If you don't mind the crowds and the heat, these months offer a lively atmosphere with numerous festivals and events. However, if you prefer a quieter, more laid-back experience, the shoulder seasons of spring and autumn may be more suited to your liking.
These guidelines can change depending on the region you want to visit, for example, April can be a perfect month to explore Sicily while you might find rain and cold in Trentino.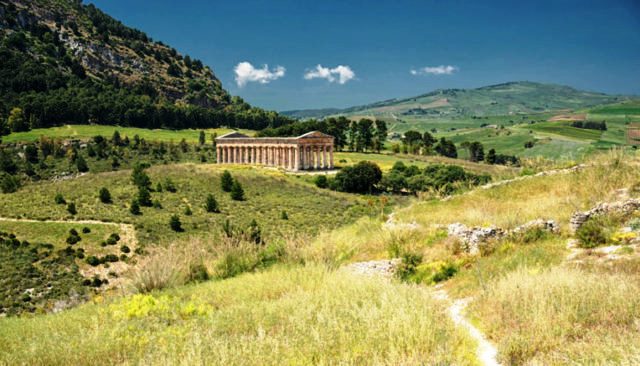 Winter in Italy: December, January, and February
Winter in Italy is a time of tranquility and introspection. The tourist crowds are thin, making it the perfect time to enjoy the country's attractions in peace. The weather can be cold, particularly in the northern regions, but the southern parts of the country remain relatively mild.
December in Italy is marked by festive cheer, with Christmas markets, nativity scenes, and holiday lights adorning the streets. January and February, while the coldest months, offer the delight of winter sports in the Italian Alps. If you're a fan of skiing, snowboarding, or just enjoying a cozy fireside retreat, these months could be the best for you.
Spring in Italy: March, April, and May
Spring is a beautiful time to visit Italy. The weather starts to warm up, the days get longer, and the country is awash with vibrant blooms. The tourist crowds are still manageable, making it a great time to explore at your leisure.
March is a transitional month, with winter gradually giving way to spring. April and May are truly delightful, with pleasant temperatures and plenty of sunshine. This is also a great time to visit if you're interested in witnessing Holy Week and Easter celebrations, which are marked with great fervor throughout the country.
This could be the perfect season if you are interested in regions of southern Italy, where you can also have the opportunity to swim in its sea crystal clear waters
Summer in Italy: June, July, and August
Summer in Italy is hot, bustling, and vibrant. The weather is typically warm and sunny, with temperatures often soaring above 30 degrees Celsius. This is the peak tourist season, with visitors flocking to the country's beaches, historical sites, and festivals.
June marks the beginning of summer with long, sunny days and a lively atmosphere. July and August are the hottest months, perfect for beach holidays and water activities. If you thrive in a bustling atmosphere and don't mind the heat, summer could be the best time for you to visit Italy.
This can be the perfect season if you don't like the heat to visit northern Italy or regions like Abruzzo and enjoy the wonderful mountains in Italy.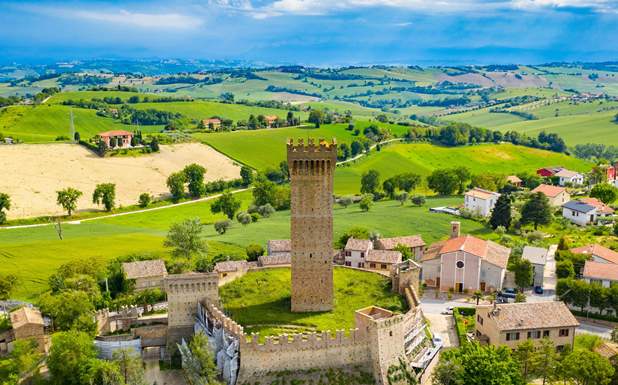 Autumn in Italy: September, October, and November
Autumn in Italy is a time of harvest and celebration. The weather begins to cool down, the leaves change color, and the country celebrates its food and wine with numerous festivals. The tourist crowds start to thin, offering a more laid-back and authentic experience.
September and October are particularly beautiful, with pleasant temperatures and stunning fall foliage. November, while cooler and rainier, offers the unique experience of olive and truffle harvests. If you're a food and wine enthusiast, autumn could be the best time for you to visit Italy.
Factors to Consider When Choosing the Best Month to Visit Italy
When deciding on the best month to visit Italy, consider factors such as weather preferences, crowd tolerance, and personal interests. If you prefer warm, sunny weather and a lively atmosphere, summer could be the best time for you. If you prefer cooler temperatures and a quieter, more introspective experience, consider visiting in winter.
Planning Your Optimal Italian Experience
In conclusion, there really isn't a single answer to the question of the best month to visit Italy. Each season brings its own unique charm and offers different experiences. By understanding the Italian climate by discussing this with Italy Trails travel consultants and describing your personal preferences, you will be able to plan an optimal Italian experience that you will cherish for a lifetime.