Welcome, dear explorer. Today, you're about to embark on a journey like no other, a voyage to the heart of the Mediterranean, the captivating island of Sicily. The Sicily self-drive tour is your ticket to an unforgettable adventure, an insider's look into one of Italy's best-kept secrets. With Italy Trails at your side, you're in for a treat.
The Sicily self-drive tour is not a typical tour. It's a unique opportunity for you to explore Sicily at your own pace, with the freedom to stop whenever and wherever you want. Think of it as a road trip but with a twist. You're not just driving from point A to point B, but immersing yourself in the rich tapestry of Sicilian culture, history, and natural beauty.
So, buckle up and get ready for an extraordinary journey. A world of awe-inspiring landscapes, timeless towns, delectable cuisine, and warm-hearted people awaits you.
Why Choose Sicily for a Self-Drive Tour?
Why Sicily, you're asking, right? Well, the question should be, why not Sicily? This sun-soaked island is a treasure trove of experiences that are just waiting to be discovered. With its diverse landscapes, ranging from rugged mountains to pristine beaches, and its rich history and culture, Sicily is a destination that has something for everyone.
The Sicily self-drive tour lets you experience all that Sicily has to offer. Imagine driving along the coastline, with the Mediterranean Sea on one side and the rolling hills on the other. Or wandering through ancient towns, each with its own unique charm and character. And in the meanwhile, the warm Sicilian sun and the cool sea breeze are your constant companions.
Moreover, Sicily's compact size makes it perfect for a self-drive tour. You can easily explore the diverse landscapes and attractions without spending too much time on the road. And with Italy Trails' expert guidance, you're assured of a seamless and hassle-free journey.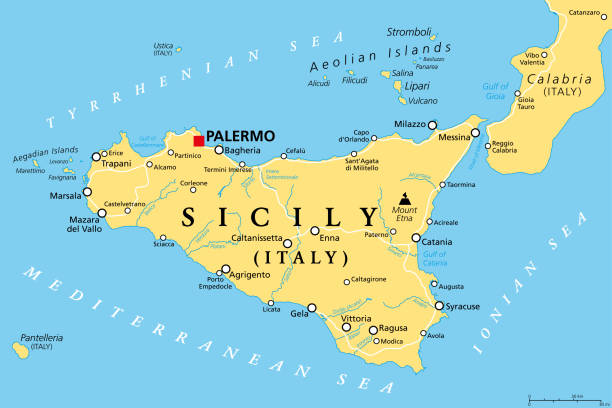 Planning Your Sicily Self-Drive Tour with Italy Trails
Planning your Sicily self-drive tour with Italy Trails is an experience in itself. The team at Italy Trails is passionate about Sicily and committed to ensuring that you have the best possible journey. They take care of all the logistical aspects so that you can focus on enjoying the journey.
Italy Trails is one of the most important Italian tour operators focused on self-drive travel in Italy. Booking a trip with Italy Trails will allow you to be completely independent in your Italian experience, but also best advised on your trip.
With a self-drive tour, you will be free to explore Sicily, but this does not mean you are on your own. Upon your arrival you will receive a smartphone from Italy Trails with all the necessary information about how to navigate your itinerary for your trip and through this smartphone you will be able to chat for assistance for any doubt or eventuality. So although you won't have a guide physically present, you have the necessary tools and support to navigate your way through Sicily.
The team at Italy Trails also offers 24/7 support. If you encounter any issues or have any questions during your journey, you can reach out to them at any time. They're always there to assist you, ensuring that your Sicily self-drive tour is a smooth and enjoyable experience.
Sicily's Hidden Gems: Underrated Locations in Sicily
Sicily is full of hidden gems, places that are off the beaten track but worth exploring. One such place is the town of Caltagirone, known for its ceramics. As you stroll through the town, you'll see colorful ceramic tiles adorning the walls, stairs, and even the floors. Don't forget to visit the local ceramic workshops, where you can see the artisans at work and buy some unique souvenirs.
Another underrated location is the Nebrodi Mountains. This natural park is a paradise for nature lovers, with its dense forests, sparkling lakes, and abundant wildlife. Drive through the park, stop for a picnic, or take a hike to get up close and personal with Sicily's wild side.
And then there's the town of Modica, a UNESCO World Heritage site renowned for its Baroque architecture and chocolate. Yes, you read that right, chocolate! Modica's chocolate is unlike any other, made using an ancient Aztec recipe. Take a tour of a local chocolate factory, and treat yourself to a taste of this unique delicacy.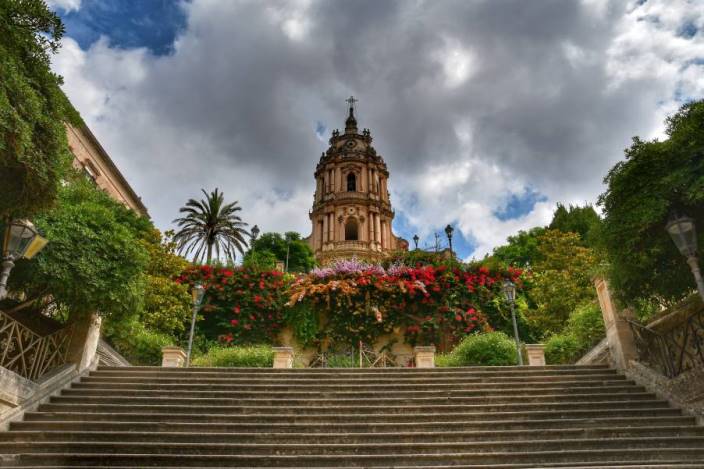 Navigating Sicily: Tips for a Successful Self-Drive Tour
Driving in Sicily can be a unique experience, especially if you're not used to driving in Italy. But don't worry, with a few tips and precautions, you'll be able to navigate Sicily like a pro.
Firstly, get acquainted with the local driving rules. Remember that in Italy, you drive on the right side of the road. Also, be prepared for narrow and winding roads, especially in mountainous regions and old towns. Drive slowly and cautiously, and you'll be fine.
Secondly, be aware of the limited parking spaces in popular tourist spots and towns. Italy Trails will provide you with information on parking facilities, so plan ahead. Also, consider the size of the car when renting. A smaller car will be easier to handle and park.
Finally, embrace the journey. Don't rush from one place to another. Take your time, soak in the scenery, and savor the experience. After all, the Sicily self-drive tour is all about the journey, not just the destination.
Highlighted Stops: Must-visit Places on Sicily Self-Drive Tour
Your Sicily self drive tour wouldn't be complete without visiting some of the island's must-see attractions. Start with Palermo, Sicily's vibrant capital. Explore its historic sites, like the Palermo Cathedral and the Norman Palace, and immerse yourself in its bustling markets and vibrant nightlife.
Next, head to Taormina, a picturesque town perched on a hill overlooking the Ionian Sea. Visit the ancient Greek theater, stroll through the charming streets, and enjoy the stunning views of Mount Etna and the sea.
Don't miss Agrigento's Valley of the Temples, a UNESCO World Heritage site. This archaeological park is home to some of the best-preserved ancient Greek temples in the world. It's a must-visit for history and archaeology enthusiasts.
And of course, a visit to Sicily wouldn't be complete without a trip to Mount Etna, Europe's tallest active volcano. Drive up the winding roads, take a cable car or hike to the summit, and marvel at the breathtaking views.
Traveler's Tales: Experiences from the Sicily Self-Drive Tour
Every traveler who embarks on the Sicily self-drive tour comes back with a treasure trove of experiences and stories. From the joy of discovering a hidden beach to the thrill of driving through the rugged landscapes, from the awe of exploring ancient ruins to the delight of tasting local delicacies, the experiences are as diverse as the travelers themselves.
One traveler shared how they stumbled upon a local festival in a small town. They joined the festivities, danced with the locals, and even took part in a traditional Sicilian cooking class. It was an unexpected but memorable experience that they cherish to this day.
Another traveler recalled the stunning sunrise they witnessed from the top of Mount Etna. They drove up in the dark, the road illuminated only by the car headlights. And then, as the first light of dawn broke, they were rewarded with a view that took their breath away.
These are just a few examples of the countless experiences that await you on the Sicily self-drive tour. Each day brings a new adventure, a new story to tell.
Local Delights: Sicilian Cuisine to Try on Your Tour
Sicilian cuisine is a feast for all senses. It's a blend of flavors and influences, a testament to the island's rich cultural heritage. And the best part? You can try this delicious cuisine at every stop of your Sicily self-drive tour.
Start with arancini, a popular street food. These are rice balls stuffed with a variety of fillings, coated in breadcrumbs, and deep-fried to golden perfection. Pair it with a glass of Sicilian wine, and you're in for a treat.
Don't miss out on the seafood, fresh from the Mediterranean Sea. Whether it's grilled swordfish, pasta with clams, or seafood risotto, you're in for a culinary delight. And for dessert, try cannoli, a sweet pastry filled with creamy ricotta cheese.
Remember, Sicilian cuisine is not just about the food; it's about the experience. It's about sitting in a local trattoria, watching the world go by, savoring the flavors, and soaking in the atmosphere. It's an integral part of your Sicily self-drive tour.
Unwind and Relax: Accommodation Choices for a Comfortable Stay
After a day of exploring, there's nothing better than returning to a comfortable and welcoming place. And that's exactly what you get on the Sicily self-drive tour. Italy Trails has handpicked a selection of accommodations to enhance your Sicilian experience.
Whether it's a boutique hotel in the heart of Palermo, a charming B&B in a hilltop town, or a rustic farmhouse in the countryside, you're assured of a comfortable stay. These accommodations have been chosen not just for their comfort and amenities, but also for their location, character, and hospitality.
What's more, these accommodations offer a taste of Sicilian life. You can enjoy a home-cooked Sicilian meal, relax in a Mediterranean garden, or even take part in a cooking class. It's not just a place to sleep, but a place to relax, unwind, and immerse yourself in the Sicilian way of life.
Conclusion: Why the Sicily Self-Drive Tour is a Must-Do Experience
The Sicily self-drive tour is more than a journey; it's an experience, an adventure, a voyage of discovery. It's about exploring at your own pace, stopping to savor the moments, and immersing yourself in the sights, sounds, and flavors of Sicily.
With Italy Trails' expert guidance and support, you're assured of a hassle-free and memorable journey. From the planning to the journey itself, every detail is taken care of, allowing you to focus on the experience.
So, are you ready to embark on this exciting journey? Are you ready to unlock Sicily's best-kept secrets? The Sicily self-drive tour awaits. Get ready for an adventure of a lifetime.