Ancestry experience
Ancestry tourism is a type of tourism that involves researching and visiting the places of origin of one's ancestors. This may include visiting birthplaces, burial places, workplaces, places of worship, and other significant family history locations.
Ancestry tourism is not limited to visiting physical places but also includes researching historical documents, consulting genealogical archives, interacting with local communities, and learning about cultural traditions and customs. It is a journey that goes beyond simple tourism and involve personal and emotional commitment.
Ancestry tourism is not just a journey into the past. It is also a journey into the present and the future. It is a journey that can help build bridges between generations, strengthen family and community ties, and create a sense of continuity and belonging. And it can be an enriching and transformative experience that can give new meaning to our lives.
The importance of exploring one's heritage
Exploring one's heritage is an important and meaningful journey that can profoundly impact our lives. It can help us better understand ourselves, our values, and our cultural roots. It can enhance our sense of belonging and identity and enrich our lives with new experiences and knowledge.
It's not just about discovering our family history or tracing our family tree. It's about connecting with our past, understanding our place in the world, and building our ties to our cultural roots. And this can offer us a unique perspective on our lives and our identities.
Exploring one's heritage is not always an easy task. It can involve challenges and complexities, such as the need to overcome linguistic, cultural, and logistical barriers, deal with research difficulties, and manage the emotions that may arise during the journey. That's why it's important to do some careful planning with an expert before embarking on an ancestry tourism journey.
The motivations behind ancestry experiences can be diverse and varied, but they all share a common denominator: the desire to connect with one's past and to understand one's identity better. For some people, it can be a way to honor the memory of their ancestors and preserve their cultural heritage. For others, it can be a way to find a sense of belonging and build ties to their cultural roots.
Ancestry Experience with Italy Trailsis a unique opportunity to explore your heritage, discover your roots, and build a sense of belonging and identity, the results can be deeply rewarding and enrich your lives in unexpected ways.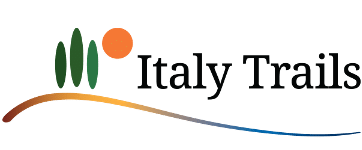 How We Consider the Ancestry Experience
In Italy Trails, we believe this experience must be severe and correct, so we enthusiastically embrace the Rooting® philosophy.
Rooting® philosophy is an experience of complete immersion into the heart and spirit of Italy. The philosophy of Rooting demonstrates Italy as the land of excellence and the true expression of beauty in the world. Rooting imparts the sources of beauty, elegance, and Style that characterize the Italian lifestyle and history.
The sons and daughters of Leonardo and Michelangelo, descendants of a motherland of artists, inventors, and artisans, have changed the world. Rooting is an invitation to reminisce about the mystery and beauty of Italy's DNA.
Our cultural tourism strategy goes beyond the stereotypical view of Italy and highlights Italy's image as a destination where you can learn your Italianity and enjoy the art of living.
Rooting Style embodies Italian anthropology and the character and quality of Italian culture, providing a bridge to the proper roots of Italy.
Thanks to its countless applications, Rooting Style caters to those of any ethnicity with an affinity for and appreciation of the Italian lifestyle.
In addition, Rooting Style serves Italians worldwide looking to connect or reconnect to their roots through genealogical research and exclusive root reconnection travel experiences, which can be added on as personal extensions of any travel package.
Traveling in Rooting Style with Italy Trails accesses the best of Italy at its root and purest form, rendering the traveler not only a tourist but a "Rootist," an Italian among Italians. Our travel experiences are memorable events that go beneath the surface, enrich the senses, and touch the soul most discreetly. After traveling in Rooting Style, travelers leave forever changed and, above all, with the desire to share their experience with others and to return again and again.
The traveler is no more a tourist, but he becomes a Rootist in search of the root of beauty all year long through the following themes, from the countryside to a big city, based on specific interests.
For all Italian descendants who live abroad with a desire to travel to Italy, Italy Trails plans the best travel experiences in the ancestor's land to discover their roots, family history, and great culinary and cultural heritage.
It is a journey of the soul, a perfect meeting with the memories of those who want to reconnect to their historical family tales passed down from generation to generation.
Italy Trails Ancestry Experience is managed in partnership with Italy Consulting – An Italian company specializing in unique Italian ancestry plans, which may also include genealogical services.



Contact our team for your Ancestry Experience to Italy
Contact us without obligation to make travel plans! If you wish, we can start a videoconference so we can get to know each other better.