Different destinations the same passion.
The Italy Trails project was born from the long experience in the field of tourism of its staff and of us founding members who, precisely 6 years ago in Baja California, Mexico, founded Baja California Travel. The destinations are different, but the people and their passion are the same.
With great enthusiasm, we gave life to the new Italy Trails project which, however, due to the strange tricks of fate, took shape in January 2020 in unfortunate coincidence with the beginning of the Covid19 pandemic. For this reason, we have had to face the problems related to the blockade of world tourism and resist a new unknown reality full of uncertainties.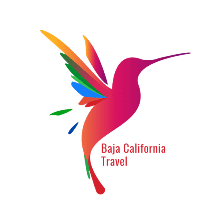 In Baja California, where we are recognized as a Tour Operator for self-guided travel services throughout the peninsula; we started receiving new guests as early as December 2020. In Italy, the restrictions lasted much longer, putting a strain on the entire tourism sector.
Finally things have improved and, albeit with the right precautions, Italy has reopened its doors to its visitors and we have begun to design enchanting vacations for you, so that you can enjoy the beauties and flavors of the most beautiful country in the world.