Italy Family Vacation: Why This Amazing Place Should Be Your Next Destination
An Italy Family Vacation will, without a doubt, capture your soul as your family discovers a paradise. The mediterranean food is delicious and healthy for the whole family, the weather is fantastic, and there is so much culture and history to be explored. These aspects will be the perfect ingredients for your family to make memories that will last a lifetime.
The reasons for visiting this country are never-ending: its long, dramatic history, great masterpieces, museums, extraordinary architecture and also countless natural beauties. Italy is a land of abundance, with its hundreds of natural ecosystems and protected natural parks. From majestic mountains like the alpine Dolomites, to the River Po's delta teeming with exotic birds, to sparkling seas with white sandy beaches to enjoy them form, to rolling hills of silvery olive trees, Italy is a gorgeous land that we are proud to share with your family.
You and your family can spend the morning walking the hills and forests under century-old trees and the afternoon strolling at the beach enjoying the stunning views of the sea and the remarkable islands where exotic birds fly. With countless hiking trails, beaches, and campsites, an Italy Family Vacation is bound to keep you in awe for the entirety of your stay.
Though our Italy Family Vacations pack in as much fun and adventure as possible, families often leave Italy wanting to see more, so they come back each year, making Italy one of the most visited countries in Europe.
The Exquisite Food
A considerable part of the Italian experience is the food. Each area in Italy has its own special dish, its own unique pasta and its own amazing flavors. But wherever you are during your Italy family vacation, you will always find some excellent cuisine and have the chance to sample some of the local delicacies.
From the food varieties like the pesto Genovese in Cinque Terre, to the excellent Venitian seafood, to the homemade Tuscan pappardelle pasta, Italian food does not disappoint. You and your family can start by sampling the prosciutto, delightful salami, and various cheeses available.
Also, in case you get an opportunity for a home cooked meal, jump at it. Part of your stay will generally be at an "agriturismo," a farmhouse converted to a boutique hotel, where the owners offer to cook an authentic Italian meal. Be warned, these meals involve many courses, each as delicious as the last, so don't get too full of one course and miss out on dessert!
Another fun activity for the family is a real Italian cooking class, where you can spend the day in the kitchen learning the secrets of our amazing food, and at the end, you will have prepared for yourselves an exquisite meal.
The Warm People and Culture
Family is ingrained in Italian culture. This element is bound to make you and your little ones part of the community. At most social gatherings in Italy, it's common to see groups of families composed of aunts, uncles, grandparents and children of all ages.
So an Italy Family Vacation will make you feel at home away from home. The Italian people are accommodating and hospitable. Many Italians will know some words of English, but to help with interactions, it's important to learn a few key Italian phrases. The people are just as interested in knowing you as you are in knowing them and speaking some Italian words will help you meet people and learn more about their way of life.
For example, learn some local lingo like "Ciao"(pronounced chow) for hello, "Grazie" (grat-ze-ay) which means thank you and "Prego" which means please and you're welcome. Learning these terms can help make your stay even more enjoyable. Just use these words any time you are in a restaurant and see how the locals appreciate it.
Here are some reasons why an Italy family vacation would be an excellent idea for your next holiday:
Why you should choose a Family Package with Us
Italy-Trails will give you and your family a stunning experience in Italy. We vet and recommend areas and activities we trust. We use our expert knowledge to make sure you can see and do the most meaningful things during your vacation, without having to spend hours researching and possibly missing some hidden gem. Your family will end your tour feeling grateful for the memories of all the best experiences Italy has to offer.
All Ages Activities
When it comes to age-related activities, Italy-Trails has got you covered. With us, your family is assured of enjoying experiences suited to specific age groups. With a rich culture, historical sights, and creative guided tours, your whole family is certain to make memories in every expedition.
Best time to visit Italy
Italy is one of the best countries to visit with your family. It's fantastic for all ages with its historic culture, breathtaking nature, excellent food and so much more. Your family is in for a treat. The mildest weather falls between April to October. However, the weather is fair anytime between late March and mid-November.
If you want to come to Italy during May and December, make sure to book early as these are the busy periods. Likewise, know that the high season for the big cities falls in July and August because this is the time most North Americans come to Italy. Remember, as they say, life is a voyage and those who travel live it twice! Enjoy your Italy Family Vacation.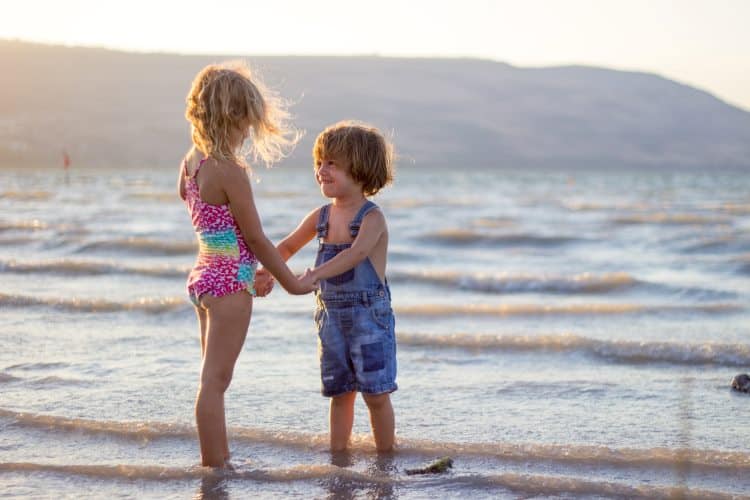 Contact our team for your trip to Italy
Contact us without obligation to make travel plans! If you wish, we can start a videoconference so we can get to know each other better.