How does a Self-Guided Tour Work
What is a Self-Guided Tour?
A self-guided tour is a solution that makes available all the information you need to be able to move freely, independently and without time constraints. A self-guided tour provides you with numerous itinerary references at your disposal, recommended by our Italy Trails experts in the tourism sector, without depriving you of the opportunity to experience your favorite vacations or adventures. With a self-guided tour, you can customize your program: visits to the city, excursions and trekking, cultural trips, indications of monuments and main attractions and much more, according to your interests and availability.

Benefit of one Self Guided tour with Italy Trails
Your Italy Your Way : Free up your time and travel
With a self-guided tour you can have more free time during your favorite trip, organizing it as you see fit. The Italy Trails team has already prepared some itineraries for you with different organizational solutions: if one morning you want to rest a little more than usual, no problem, as you will certainly find the best way to spend your vacation day by choosing, in full flexibility, what you want.
Don't like to depend on the constraints of tour groups? The Italy Trails self-guided tour is right for you.
Italy Trails: the perfect assistant for your journey
A vacation becomes an unforgettable moment if there are no problems. Italy Trails works to ensure that everything goes smoothly: organizing an itinerary can be complicated and tiring, but, thanks to our experts, your experience will be pleasant according to a program well-organized by us for you. During a self-guided journey, you will find the best advice from Italy Trails on where to stay, eat, what to visit and what experiences to live. Furthermore, you will be able to benefit from assistance that is always available in case of difficulty.
Italy Trails Self-Guided Tour
How Our Self-Guided Tours Work?
The travel options are agreed together with our team of Italy Trails experts, based on your preferences and predispositions. Upon your arrival at the established place, you will be given a smartphone with an integrated GPS navigator, which we have already programmed in order to provide you with the necessary information to better enjoy your vacation. In this way, you will be facilitated in reaching the intended goals, optimizing times, costs and travel.
The use of the device is very simple and intuitive, also suitable for those who have no experience with technology; moreover, an immediate chat channel will always be available from 8 AM to 10 PM providing support in case of need or to request specific information, as well as a reserved 24-hour emergency telephone number.
What will you find in the Italy Trails smartphone?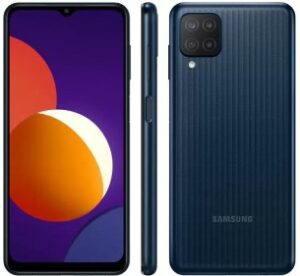 The smartphone that will be delivered to you will be the fundamental tool that will allow you to experience a perfect vacation.
Directly on the main screen, you will find the necessary icons that we have already set up for you based on your trip, providing you with all the appropriate information:

Contact our team for your trip to Italy
Contact us without obligation to make travel plans! If you wish, we can start a videoconference so we can get to know each other better.