If you've been yearning for a travel experience that's both thrilling and immersive, a Self Drive Northern Italy Tour is exactly what you need. The opportunity to navigate through cobblestone streets, panoramic landscapes, and breathtaking coastlines at your own pace provides a sense of freedom that's one of a kind. This personal voyage of discovery is not just about the destination, it's about the journey.
The concept of a self-drive tour with Italy Trails is simple. After planning your trip with Italy Trails travel designers, you will be in control of your trip, with the flexibility to choose your route, where you want to stop, and how long you wish to stay. The beauty of this type of tour is that it gives you the space to soak in the cultural richness, historical significance, and natural beauty of the region, unbounded by strict schedules.
Italy Trails is one of the most important Italian tour operators focused on self-drive travel in Italy, booking a trip with Italy Trails will allow you to be completely independent in your Italian experience, but also best advised on your trip.
With a self-drive tour, you will be free to explore Northern Italy, but this does not mean you are on your own. Upon your arrival you will receive a smartphone from Italy trails with all the necessary information about your itinerary for your trip and through this smartphone, you will be able to chat for assistance with any doubt or eventuality. So although you won't have a guide physically present, you have the necessary tools and support to navigate your way through Northern Italy.
The Beauty and Allure of Northern Italy
Northern Italy is a treasure trove of mesmerizing landscapes, historic cities, and enchanting traditions. Its allure lies in its diversity, from the romantic canals of Venice and the fashion capital Milan, to the scenic vineyards of Piedmont and the majestic peaks of the Dolomites.
But the beauty of Northern Italy is not just in its breathtaking sights. It's in the warmth of its people, the richness of its culture, and the delectable cuisine. Every town, every city, every winding road tells a story, and these are the stories that make a Self-Drive Northern Italy Tour an unforgettable journey.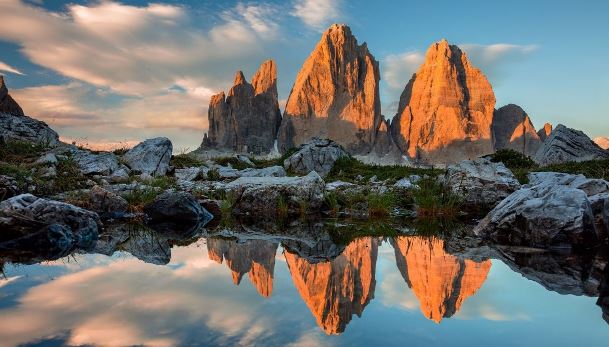 Planning your Self-Drive Northern Italy Tour
Before planning your  Northern Italy Tour with the Italy Trails team, there are a few key elements you need to discuss. First of all , determine the duration of your tour. This depends on how many places you wish to visit and how much time you want to spend at each location. Italy Trails team will give you all the suggestions about time, roads, and all waypoints so you can travel on the best roads and enjoy the best panoramas of the region you are visiting.
There are numerous routes in Northern Italy that offer an exhilarating driving experience. One of them is the Great Dolomite Road, which offers breathtaking views of the Dolomites. Another recommended route is the Romantic Road, which takes you through picturesque towns and historic cities.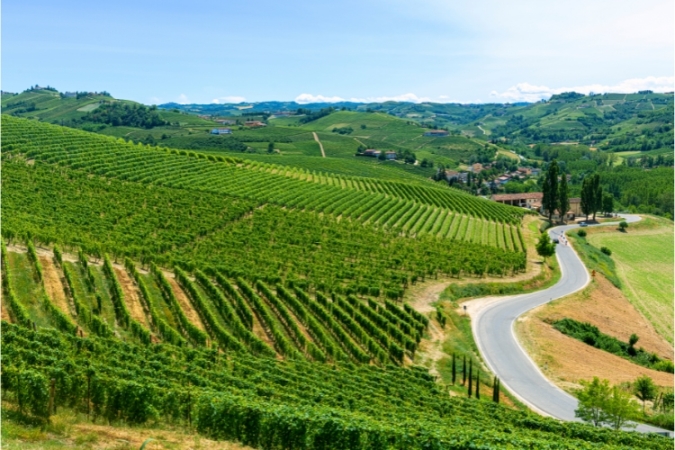 A Northern Italy Tour would be incomplete without visiting some of the region's iconic landmarks. These include the historic city of Venice with its canals and gondolas, the fashion capital Milan, the romantic city of Verona, and the scenic vineyards of Piedmont, the iconic Dolomiti mountains, and many other little gems.
Tips for Driving in Northern Italy
Driving in Northern Italy can be a unique experience. To make this experience smooth and enjoyable, remember to always have at hand your driving license and passport, however, the Italy Trails team will provide you with all the necessary information about the local driving rules, such as the speed limit and parking regulations.
What to Pack for a Self-Drive Northern Italy Tour
When packing for a Self Drive Northern Italy Tour, consider the weather conditions, the duration of your tour, and the activities you plan to do. Essentials include comfortable clothes and a good pair of walking shoes.
Advantages of a Self-Drive Northern Italy Tour
A Self Drive Northern Italy Tour with Italy Trails offers numerous advantages. It gives you the freedom to explore at your own pace, the flexibility to choose your route and stops, and the opportunity to immerse yourself in the local culture and lifestyle. It's an experience that's as enriching as it is exhilarating.
A Self Drive Northern Italy Tour with Italy Trails is more than just a journey, it's an adventure. It's about immersing yourself in the beauty, culture, and history of Northern Italy. It's about creating memories that will last a lifetime.