There's something undeniably enchanting about Italy. From its rich history and culture to its world-class cuisine, it's a destination that lures travelers from around the globe. One of the most exciting ways to explore this beautiful country is through a self-drive Southern Italy tour. This method of travel allows you the freedom to go at your own pace, stopping to admire the breathtaking scenery and charming towns along the way.
A self-drive tour in the southern part of Italy offers a unique opportunity to experience the country's diverse landscapes, from the sunny coasts of Sicily to the rolling hills of Tuscany. Whether you're a seasoned traveler or a first-time visitor, a self-drive tour can provide a thrilling adventure that's tailor-made for your specific interests and preferences.
Embarking on a self-drive Southern Italy tour entails a mixture of careful planning, a sense of adventure, and a keen spirit for exploration. It's a journey that promises unforgettable experiences, awe-inspiring sights, and the chance to immerse yourself in a different culture.
Italy Trails is one of the most important Italian tour operators focused on self-drive travel in Italy. Booking a trip with Italy Trails will allow you to be completely independent in your Italian experience, but also best advised on your trip.
With a self-drive tour, you will be free to explore Southern Italy, but this does not mean you are on your own. Upon your arrival, you will receive a smartphone from Italy Trails with all the necessary information about how to navigate the itinerary of your trip and through this smartphone, you will be able to chat for assistance for any doubt or eventuality. So although you won't have a guide physically present, you have the necessary tools and support to navigate your way through Southern Italy.
Why Choose a Self-Drive Tour in Southern Italy?
Choosing a self drive tour in Southern Italy presents a multitude of advantages. First and foremost after discussing your itinerary with Italy Trails team, you have complete control over your itinerary. You decide where to go, what to see, and how long to stay. This flexibility allows you to throughly explore each destination, taking your time to truly appreciate the beauty and charm that Southern Italy has to offer.
Second, a self drive Southern Italy tour enables you to travel off the beaten path. You're free to discover hidden gems that aren't typically included in standard tour packages. Whether it's a secluded beach, a quaint village, or a locally-owned winery, these off-the-radar spots can often provide the most memorable experiences.
Last but not least , self-driving in Italy allows you to embrace the local culture. It's an immersive experience that gives you a deeper understanding of the Italian way of life. From tasting regional delicacies to engaging with locals, a self-drive tour lets you experience Italy as more than just a tourist.
Must-Visit Destinations on Your Self-Drive Southern Italy Tour
Southern Italy is teeming with must-visit destinations that are sure to make your self-drive tour an unforgettable experience. The Amalfi Coast, for instance, is renowned for its picturesque coastal towns, crystal-clear waters, and stunning cliffside views. It's a place of unparalleled beauty that's well worth a visit.
In the region of Puglia, you'll find the unique town of Alberobello, known for its distinctive trulli houses. These traditional dry stone huts with conical roofs are a sight to behold and offer a glimpse into the region's rich history.
Sicily, the largest island in the Mediterranean Sea, is another destination that you should not miss. From the bustling city of Palermo to the ancient ruins of Agrigento, Sicily boasts a wealth of attractions that cater to various interests.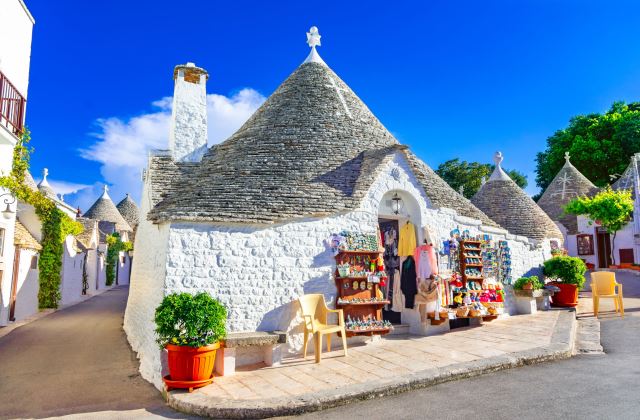 Understanding Italy's Driving Rules and Regulations
Before embarking on your self-drive Southern Italy tour, Italy Trails gives you all the suggestions to familiarize yourself with the country's driving rules and regulations. In Italy you drive on the right side of the road and speed limits vary depending on the type of road, so it's important to pay attention to road signs and messages that arrive from Italy Trails Smartphone.
It's also worth noting that Italy has strict laws regarding drinking and driving. The legal blood alcohol limit is 0.05%, which is lower than in many other countries. If you plan on enjoying a glass of Italy's famous wine, make sure you do it responsibly.
Making the Most of Your Self-Drive Southern Italy Tour: Local Customs and Etiquette
To truly make the most of your self-drive Southern Italy tour, it's worth understanding some of the local customs and etiquette. Italians are known for their warm and friendly nature, so don't hesitate to engage with locals. Whether it's asking for directions or striking up a conversation at a local café, these interactions can greatly enrich your travel experience.
It's also important to respect the local culture. This means observing proper etiquette in churches and other places of worship, and dressing appropriately when visiting these sites. Additionally, try to learn a few basic Italian phrases. Even a simple "Buongiorno" (good day) or "Grazie" (thank you) can go a long way in showing respect for the local culture.
How to Plan Your Self-Drive Southern Italy Tour Itinerary
Planning a self-drive Southern Italy tour itinerary with Italy Trails can be both exciting and daunting. The Travel designer will be in contact with you to discuss every part of your journey. With so many incredible destinations to choose among, it can be tough to decide where to go. A good approach is to start with a broad overview of the regions you want to visit, then narrow it down to specific towns or cities.
Figure out the attractions you want to see, as well as the distances between destinations. Consider your interests, too! Are you a food lover keen to taste Italy's regional cuisines? A history buff eager to explore ancient ruins? Or perhaps a nature enthusiast looking to hike Italy's stunning trails? Italy Trails tailors your itinerary to your interests in order to ensure you a fulfilling and enjoyable tour.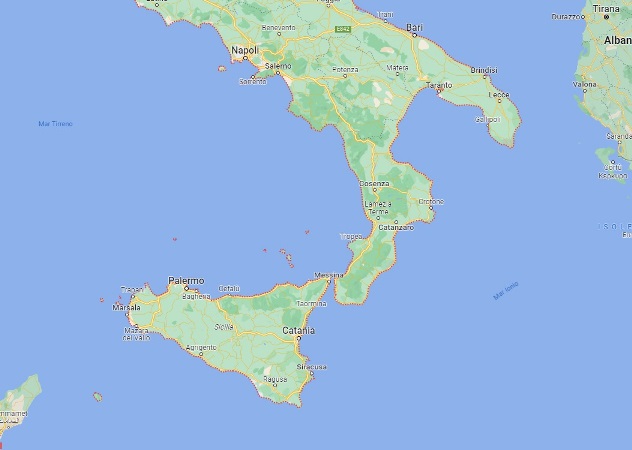 Recommended Places to Stay During Your Self-Drive Southern Italy Tour
When it comes to accommodation, Southern Italy offers a diverse range of options. From luxury hotels to quaint bed and breakfasts, there's something to suit every budget and preference. Some recommended places to stay include the Amalfi Coast's cliffside hotels, offering breathtaking views of the Mediterranean Sea, or the charming trulli houses in Alberobello, providing a unique and authentic Italian experience.
Final Thoughts on Your Self Drive Southern Italy Tour Experience
A self-drive Southern Italy tour with Italy Trails is an adventure like no other. It's a journey that promises not only stunning landscapes and fascinating attractions but also the opportunity to immerse yourself in Italy's rich culture and history.
With careful planning, and a respect for the local culture, you'll have an unforgettable experience for sure. So buckle up, hit the road, and get ready to explore Bella Italia at your own pace. Italy Trails and Your Self-Drive Southern Italy tour is waiting for you !