Picture yourself standing amidst the grandeur of ancient ruins, the echoes of history resonating from the worn stones under your feet. You're in Rome, a city where the past and present converge seamlessly. However, the magnificence of Rome extends beyond its city limits. It's surrounded by an array of picturesque landscapes, quaint towns, and historical sites, all waiting to be explored.
Day trips from Rome offer you a chance to experience the diverse beauty of Italy, from serene countryside to vibrant coastlines. They provide an opportunity to step away from the urban bustle and immerse yourself in the charm of smaller towns and villages, each with their own unique allure.
But why should you choose to embark on these day trips? Let's delve into that in our next section.
Why Choose Day Trips from Rome?
Rome, with its rich history and vibrant culture, is a treasure trove of experiences. But the enchantment of Italy isn't confined to its capital. Day trips from Rome allow you to explore the broader Italian landscape, offering a more comprehensive experience of the country's culture, history, and natural beauty.
The proximity of other fascinating destinations to Rome makes these excursions practically a must see. From the historical sites of Ostia Antica to the lush vineyards of Frascati and the enchanting hills of Sabina, these locations are within a few hours' drive or train ride from Rome.
Moreover, day trips offer a respite from the city's hustle and bustle, presenting the opportunity to immerse yourself in Italy's diverse regional cultures. They also provide an exciting variety of experiences, whether you're a history buff, a nature enthusiast, or a food and wine connoisseur.
How to Plan for Day Trips from Rome
The best way to explore the surroundings of Rome is to organize a self-guided tour with Italy Trails. The concept of a self-drive tour with Italy Trails is simple. After planning your trip with Italy Trails travel designers, you will be in control of your trip, with the flexibility to choose your route, where you want to stop, and how long you wish to stay.
Italy Trails is one of the most important Italian tour operators focused on self-drive travel in Italy. Booking a trip with Italy Trails will allow you to be completely independent in your Italian experience, but also best advised on your trip.
With a self-drive tour you will be free to explore the surroundings of Rome, but this does not mean you are on your own. Upon your arrival you will receive a smartphone from Italy trails with all the necessary information about your itinerary for your trip and through this smartphone, you will be able to chat for assistance for any doubt or eventuality. So although you won't have a guide physically present, you have the necessary tools and support to navigate your way through the surroundings of Rome.
Top 5 Day Trips from Rome
There's a myriad of destinations for day trips from Rome, each with its unique charm. Here are the top five picks that you should consider:
Ostia Antica
Farfa e Sabina
Villa Adriana e Tivoli
Civita di Bagnoregio
Bassa Maremma
These destinations offer a mix of historical sites, natural landscapes, and cultural experiences, promising an unforgettable day trip from Rome.
Details of Each Day Trip from Rome
Ostia Antica – Once Rome's ancient port, Ostia Antica boasts well-preserved ruins that rival those of Pompeii. Explore the ancient baths, amphitheater, and mosaics at your own pace. It's an archaeologist's dream and an easy day trip from Rome.
Farfa e Sabina –The village of Farfa stands a few kilometers from Rome in Sabina. An ancient and picturesque village where the most important religious monument of Lazio, the Benedictine Abbey of Santa Maria di Farfa is located. One of the most outstanding monuments of the European Middle Ages, the Abbey of Farfa had the patronage of Charlemagne becoming, in its heyday, a religious, political and cultural power.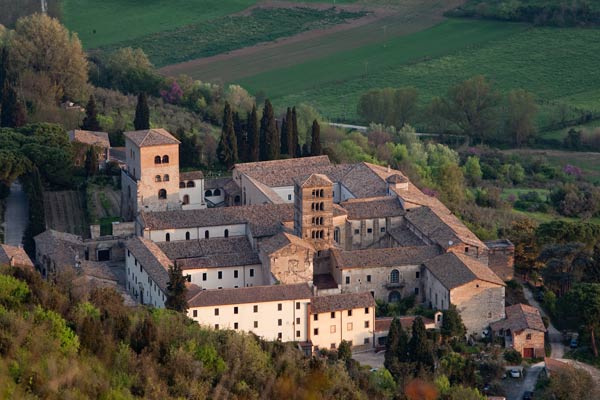 Villa Adriana – Villa Adriana consists of an exceptional complex of classical buildings that combine Egyptian, Greek, and Roman architectural elements. It took about twenty years, between 118 and 138 AD to build the villa, destined to be the suburban residence of the Emperor Hadrian .Advanced construction and hydraulic techniques were used.
Orvieto and Civita di Bagnoregio – These hilltop towns in the heart of Italy are known for their stunning views, ancient history, and delicious cuisine. Visit the impressive Orvieto Cathedral and explore the "dying town" of Civita di Bagnoregio.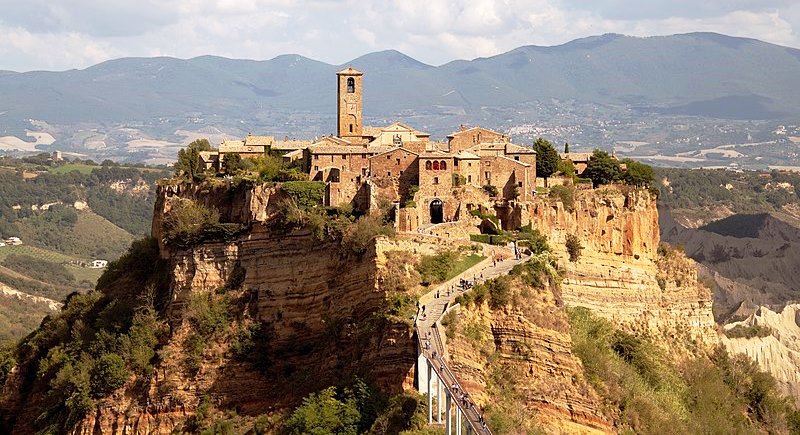 Lower Maremma – The Lower Maremma extends in a part of the province of Viterbo and in an area of the province of Rome. A territory rich in evidence and necropolis, mainly Etruscan, of a beautiful Mediterranean scrub, long stretches of sand and breathtaking villages. That's why today we will take you to discover the Maremma of Lazio, an absolutely extraordinary area.
Tips to Maximize Your Day Trips from Rome
To make the most of your day trips from Rome, start early. This not only helps you avoid crowds but also gives you more time to explore. Take advantage of guided tours to gain deeper insights into the places you visit.
Don't rush – take your time to soak in the atmosphere and enjoy the experience. Remember, the goal is not just to see the sights but also to immerse yourself in the local culture.
Last but not least, keep an open mind. Be ready for unexpected adventures and embrace the unexpected. After all, these spontaneous moments often make the best memories.
Conclusion: Wrapping Up Your Day Trips from Rome
Day trips from Rome offer a chance to delve deeper into the tapestry of Italy, allowing you to explore the diverse landscapes, rich history, and varied cultures that extend beyond the city limits. Whether you're seeking historical insights, natural beauty, or cultural immersion, these trips promise an enriching experience that will enhance your Roman holiday.
So, step out of the city's hustle and bustle. Venture into the wider Italian landscape, and create memories that will last a lifetime. Escape the city, and embrace the adventure that awaits in the day trips from Rome.